About Us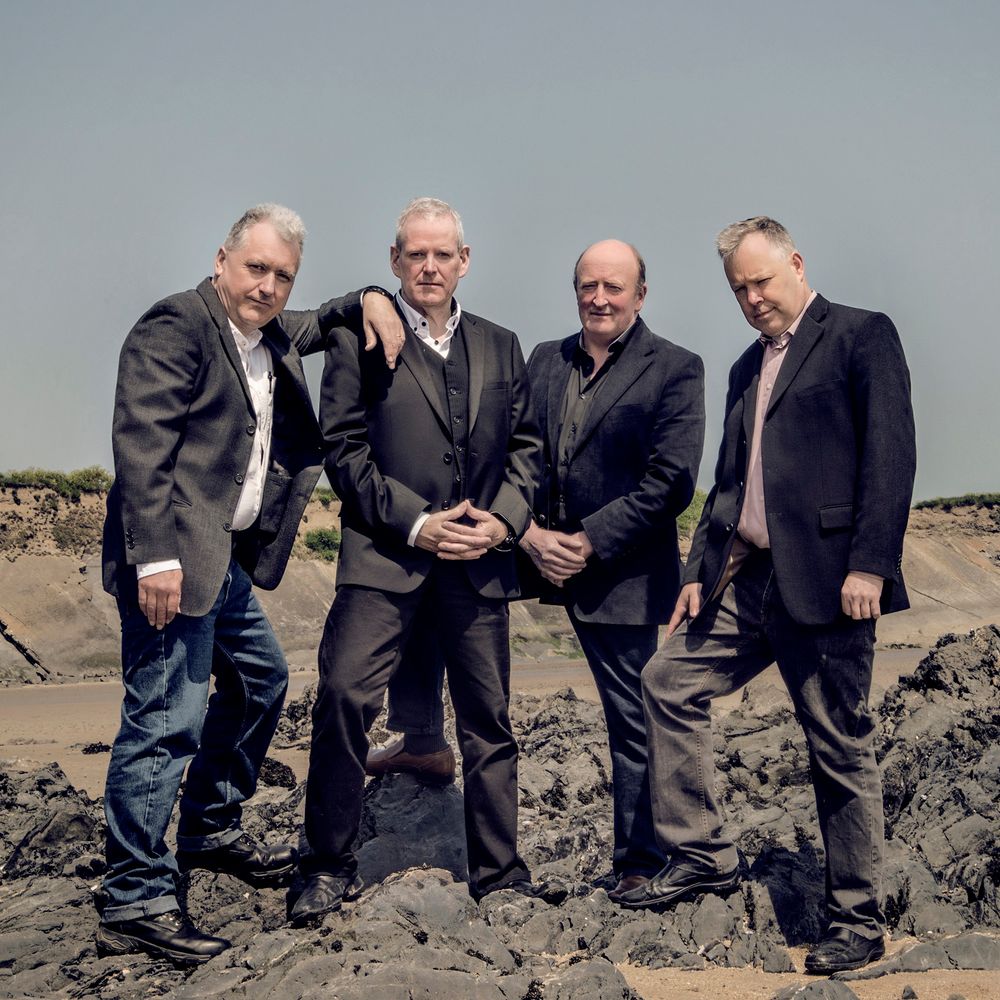 COSCÁN are a four piece Trad / Contemporary band based in Slane, Co. Meath, playing a unique & exciting style of Trad. Having toured extensively they have released their third album FIREDANCE, themed around ancient sites and historical tales from Counties Louth & Meath.  All the material on the album is composed by the band and includes instrumentals and songs. From celebrations of sun worship at ancient sites like Newgrange to tunes about Millmount and Mornington, their music draws deep inspiration from the history of both the Royal & Wee Counties.  Their live shows are high octane trad.
COSCÁN are continuing to gather fans worldwide with their music.
Having performed at various festivals and venues throughout Ireland e.g. Electric Picnic, Dublin's Temple Bar TradFest, Fiddler's Green International Festival in Rostrevor, Co. Down, Tara Solstice Festival, The Ballyshannon Folk Festival, Le Cheíle Festival and the National Concert Hall to name but a few, we have supported some well known bands such as The Dubliners, Kíla and Four Men & a Dog. COSCÁN has also performed live on several Irish radio shows e.g. Áine Hensey's The Late Session, Kieran Hanrahan's Céilí House which also included a show dedicated to the FIREDANCE album,  Ryan Tubridy's The Tubridy Show and the RTÉ TV documentary covering the Autumn Equinox at Loughcrew in Co. Meath.
Dinnseanchas (Lore of Places)  Claddagh Records ***Who says that the spirit of adventure in traditional music is dampened by convention? Not by Coscán, an all-male foursome whose original tunes run the gamut of Irish, Asturian and Galician traditions, with a cap doffed in the direction of eastern Europe. Harry Long's whistles are a signature of this sprightly collection, as is David Nevin's cosmopolitan percussion, and the pair's subtle yet driving Caballo could just as easily have been brewed in the plains of Asturia as in the rolling hills of Meath. Their choice of title, Dinnsheanchas (Lore of Places) , reflects the foursome's appetite for foraging deep beneath the surface for the character of a tune. – Siobhán Long –   Irish Times
COSCÁN are no strangers to IMM, we have been following the progress of this county Meath quartet for a number of years now and at every turn their musical imaginations have expanded. This EP is a taster of a much larger work in progress, a work, which will celebrate the heritage and mythology of their native county. Firedance the EP is made up of 4 tracks, three of which would be handy in any radio station, coming at three and a half minutes or less they are ideal for the modern time limited radio show. Cnogba The Cradle is a mesmeric jig with the fiddle and whistle to the fore, Reel Around the Sun/Dowth Reel is chance for the fiddle to take centre stage, as it plays over a synth drone,.
If Lord Henry Mountcharles is ever looking for a group to get the toes tapping at the castle for one of those festivals he need look no further than 'down the road' for COSCÁN. From their local Tara Jig, the opening track, their expertise and love of the music is apparent and lives right on through to the thirteenth track.The harmonious opening of Siúil a Rúin will have the hairs on your neck standing on end. They continue with a beautiful rendition of this song that is so often 'murdered.Their version allows us hear the lyrics in all their glory but retain the wonderful tune.Nicky Rossiter – Irish Music Magazine